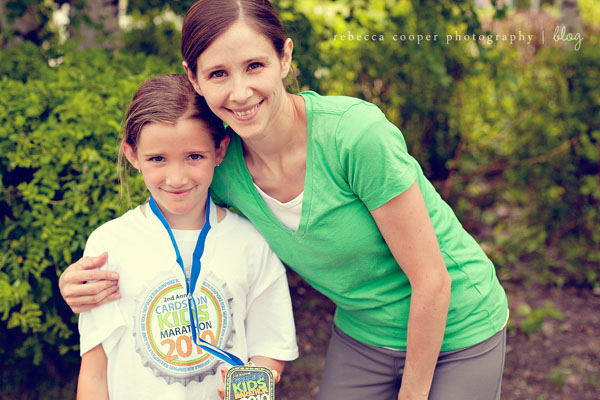 embrace the camera {flashback edition}
Ok. It's been a crazy week…
a crazy few weeks actually
and I haven't even thought about getting in front of the camera. I've been
behind
the camera a whole lot though, working on a little somethin' somethin' that I can't wait to tell you about!

:)
Craziness = me in a ponytail & no makeup & looking downright exhausted, so the last thing I wanted was my picture taken. I figured I'd just have a look through last years folder of June photos to find one to share and I finally found this beauty. Emily and I at the Cardston kids marathon….looking a little less tanned than we do now. ;)
It took me a while to find a picture with me in it and that made me sad, but then I was happy again, thinking of
the fun collection of photos I have with me and the kiddos
since starting this embrace the camera thing! I definately needed this weekly push to get out from behind the camera and it's been so worth it!
A
huge
thank you to everyone who took the time to vote for my sister in law!

You guys were amazing! She didn't win (really big sad face)…she got passed in highest number of 'likes' during the last few hours. Super disappointing…but we couldn't stay sad long, thinking of how so many people rallied together & showed their support for her! You are all so sweet and I appreciate you so much!
Don't forget to scroll down and enter yesterday giveaway featuring
Chantelle Nicole Designs
! Her jewellery is absolutely stunning and you don't wan to miss this chance to win a
$50.00 gift certificate
to her shop! Go
HERE
to enter!